Melissa Imari Alvarez
An Invincible Design Goes to Europe: Part 2
The second part of a series of posts in which I share the planning process of our Costume & Fashion Museum Tour through Europe! Here, I talk about what ultimately inspired me to go, finding a travel buddy, and booking the first ticket! To read Part 1, click here.
I guess I should take a step back.
For so long, I had been dream planning on visiting Europe, so me telling myself, "Next year, I'm for sure going," didn't actually mean that much. In my head, I already had the details figured out. "I'll go in September. After summer, so not as crazy. Maybe the weather will be a bit cooler. I can rock some cute fall clothes in Europe. Get my fashun on." I was going to start looking at flights and hotels and all that stuff...eventually. And then the kick in the butt I needed- two of my dear friends got engaged and they were going to get married in Italy in June AND they invited me! (Shout out to Patricio and Chenelle- you're the real MVPs!)
So that was it. I had my reason, and a damn good one at that! No more talking myself out of it. No more fake planning. No more dragging my feet. And if I was already going to be in Europe, might as well make the most of it! Thus my intensive research and planning (as detailed in Part 1) began!
I knew that I'd be ending my trip with the wedding, accompanied by a wonderful group of friends that have become family- but what about the rest of the trip? I didn't want to travel on my own. So I decided I would mention my plans to a few close friends and invite them to join me during any leg(s) of my trip that they'd like. First, I asked my best friend (and Assistant Editor of this blog), Celestina. I thought she'd maybe join for Paris and or Rome. But here's how the convo went, more or less:
Me: Hey, so I'm going to Europe next summer for a wedding, but doing some additional adventuring while I'm out there. London, Paris, Florence, Rome. If you're interested in joining at any point, you're more than welcome!
Celestina: Yeah, I'll go with you!
Me: Like....all of it? The whole thing......?
Celestina: Yeah!
Me: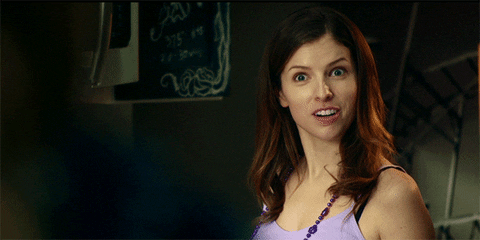 That was easy!! Now, I can't guarantee that everyone will always be this lucky when looking for a travel buddy, but I can say with a high percentage of certainty- The answer is always no unless you ask. Most people would like to travel, or try something new, or be a part of a fun adventure. They just need a reason. (Are you seeing a theme here?)
Another great thing about having a travel buddy- and in my case, particularly having Celestina as my travel buddy- is having someone to hold you accountable! There is now someone other than myself making sure I follow through with these plans! So we set our first goal- purchase at least one ticket on Black Friday!
I had already been watching flights on Hopper and Kayak, and I was anticipating the Black Friday deals with Norwegian Airlines that my friend had told me about! Throughout Thanksgiving week, I kept a close eye on the apps and checked my email regularly for updated specials. Unfortunately, Norwegian's Black Friday deals only applied to travel through March 2019. However, both Kayak and Hopper showed that the return flight from Rome to LA was at a low and would most likely not be any cheaper if we waited. So we booked!! Is it a little unconventional to book a returning flight before the initial flight out there? Sure. Maybe. But so what?! We have one flight booked which means there is officially no backing out of this!
In the next post, I'll share the itinerary I've been putting together for our trip. Four cities, about fourteen museums, one theme park, some mopeds, and endless possibilities! If you don't want to miss a beat while this journey unfolds, be sure to subscribe! You may find that our Costume & Fashion Tour through Europe is just the inspiration you need to get set on your own adventure!
If you are excited to see this trip happen and are interested in helping us get there, please consider donating a small amount to the Go Fund Me we've put together. Funds will go towards all of the wonderful museums we'd like to visit and any activities we hope to accomplish while abroad. All donors will receive a shoutout on the blog and Instagram and will also receive exclusive updates.
#Hopper #MuseumTour #GuidetoEurope #TravelGuide #Europe #Airbnb #FashionHistory #fashion #HistoricalFashion #Costume #Costumes #Travel